5 interior design elements for a blissful bedroom
Serenity and comfort is what you should aim for when designing your bedroom. Therefore, it's important to pay attention to details when selecting your bedroom elements. Ask yourself what brings you happiness and tranquility. How do you want your bedroom to feel? Do you prefer a place that is maximalist with vibrant colors or a simple minimalist experience? You might want to create a calm and peaceful atmosphere in your bedroom where you can refresh and renew yourself.
Remember, the bedroom is a place where we start and finish our day, our sanctuary.
1. Furniture
Headboards have become the focal point of the bedroom, with elegance and purpose, they set the tone. Nowadays, there are a variety of sizes, shapes and materials you can choose from to ground the room and compliment the style.
Nightstands are functional and will give the finishing touch to any bedroom brilliantly. Choosing the right accessories and lighting can enhance the nightstand even more.
Create a seating area in your bedroom as an escape that you look forward to spending time in, if you have the space to do so. Typical pieces like an ottoman, accent chairs, or a bench at the end of a bed can add a sense of lavishness and comfort.
The mattress is an essential feature of the bedroom, so invest in one that makes you feel de-stressed and unwind.
2. Light Fixtures
The right lighting in a bedroom can cultivate the ideal ambience for the retreat you are trying to create. For example, if you prefer to free up your night stand, a wall sconce is a great solution. Also, if you have a seating area, a floor lamp is a great complement.
3. Window treatments
Setting the mood is easy with the perfect window treatments. There are a variety of styles and materials with different functions. Here are the four main benefits of using window treatments: they offer privacy, they regulate light, they control temperature, and tailor the room.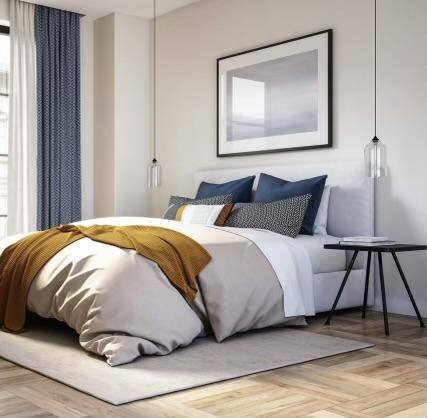 4. Bedding
Select fabrics, patterns and colors that bring harmony and tie up with everything else in the room. You might want to put extra effort and energy into your bedding and make it like a retreat you want to go to after a long day. Layering the comforters, pillows and throws will make it stylish and inviting. Just like the feeling you get from a posh hotel.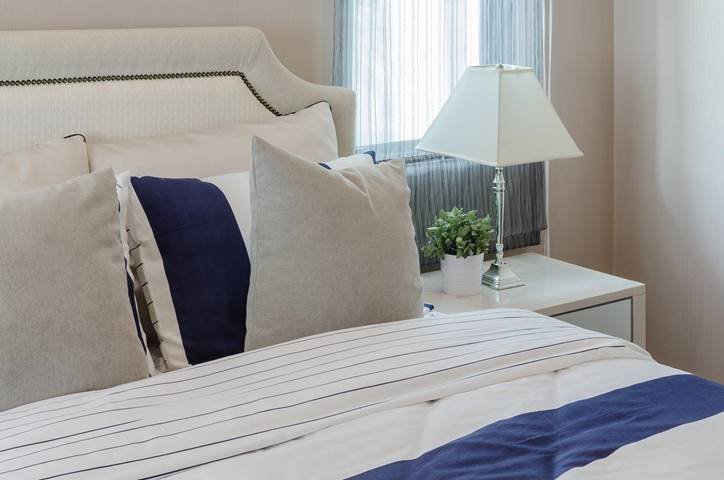 5. Area rug
Both decorative and warm, rugs are great to define space while adding a touch of color and texture to the room. It's crucial that you know the right measurements of the rug and how much to place under your bed. You can check online for the measurements or ask for help at the store.