How to Make the Living Room Unique
How to Make the Living Room Different
Whether you are remodeling your home or simply want to make a change, there are many ways to make your living room a bit different. Some ideas include adding a seating area, using patterned rugs, or mixing dark and light colors.
Patterned rugs anchor a seating area
Adding a patterned rug to your living room can be a fun way to add some unexpected color to the space. However, you will need to consider the layout and placement of the furnishings in your home to ensure the rug is positioned properly.
The correct area rug should not only anchor the seating arrangement, but also visually join all of the smaller elements in the room. A great example is the rug in the HGTV Smart Home 2017. The designers chose a bold tribal print for its visual impact. It also helps to draw attention to the cozy seating area.
The best way to determine the optimal size for your rug is to measure the length and width of your room. You may want to opt for an 8'x10′ rug in a small space or a 10'x14′ rug in a larger room.
It's also a good idea to select a neutral, texture rich neutral to ground the room. You can choose a pale neutral to create a light feeling, or go with a dark, heavy-colored neutral to hide stains in high-traffic areas.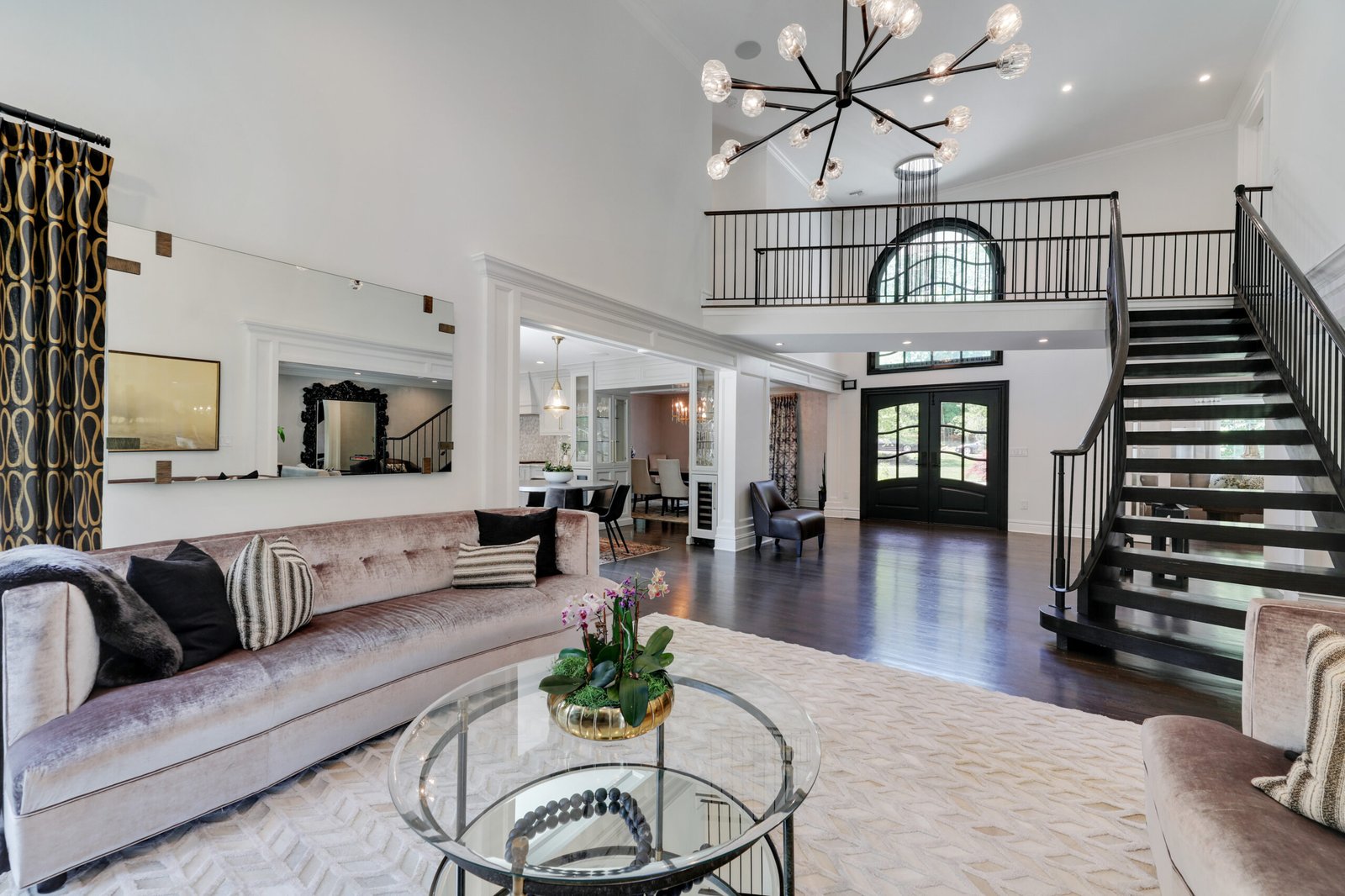 Add a second seating area or reading nook
Creating a second seating area or reading nook in your living room can help you make it more interesting and functional. You can create a cozy nook corner with plush seating, decorative elements, and plants. Or you can add a small side table for a cocktail spot during happy hour.
One way to make your nook more comfortable is to add plush textiles and pillows. You can also use an ottoman to rest your feet.
Using floor pillows or bean bag chairs is another option for creating a reading nook. They don't take up a lot of space and are budget friendly. You can add a small coffee table with a drawer or a tray to hold a drink or a bookmark.
A rug is another decorative element to add to your nook. It helps define the nook and keeps the room soft. You can also add plants to your nook near a window. Popular plants include peace lilies, ferns, or fiddle-leaf fig trees.
Mix dark and light colors
Using mixed color schemes in your living room will give you the best of both worlds. The right colors will enhance the ambiance without overpowering your space.
While it isn't the sexiest color scheme around, the dark and light shades can provide a soothing contrast. The colors can also be used in harmony to create an effect akin to a well orchestrated dance. A rosy area rug will keep the space from looking too cold. Adding a touch of green to the mix will complement the warmth of the darker tones.
A plush cream colored area rug will go a long way towards softening the rough texture of the rest of the room. While you're at it, throw in a few playful animal print fabrics to keep the room from feeling too clinical. A few bold accent colors can also be added to keep the room from becoming too bohemian.
A small living room will never be complete without a few key components. A few throwaway items such as the right sized coffee table will help you spruce up your space on a budget. The right furniture can complement your home's interior style and add a little extra pizzazz to your decor.
Design a living room with a view
Having a living room with a view is a dream for many people. It gives you a spectacular, panoramic view of the sky and nature. Having a view can also improve the quality of your life. Fortunately, decorating a living room with a view isn't as hard as it sounds. You just need to choose the right colors, add furniture that complements your view and keep the space airy.
When designing a living room with a view, it's best to choose neutral colors and avoid patterns. This will make your room feel airy and relaxing. Light-colored modern furnishings are perfect for a room with a view. You can also use nautical shades of blue as an accent color.
A pair of chairs and an ottoman can create a quiet corner where you can relax. You can also make the most of the view by arranging your sofas to face the window. You can also draw floor-length panels to increase the height of the room and offer privacy.