Kitchen Design Inspirations For Single People
Kitchen Design Inspirations For Single People
Whether you are designing a new kitchen for yourself or you're planning to renovate your kitchen, there are plenty of kitchen design inspirations to choose from. From breakfast bars that double as a preparation and dining space to banquettes that provide extra seating, there are plenty of ideas to inspire you.
Sliding doors are the ultimate space-saving room divider
Using sliding doors is a great way to open up the space in your home. They can be used to separate areas such as your kitchen from your dining room or to create a small office in your bedroom. They are also a good way to maximize natural light in your home.
Sliding doors are available in a wide variety of styles and materials. You can find them made of glass, metal, and wood. Some models even have the ability to be surrounded by fixed sidelights.
Aside from dividing space, they can be a great way to add style to your home. Wooden slats pair well with earthy colour palettes. They are especially handy in homes with open floor plans. They can be wall mounted or ceiling mounted.
One-wall kitchen gives you plenty of space for a statement island
Choosing a one-wall kitchen is one of the easiest ways to create a functional layout in a small home. It saves floor space and makes cooking easier. It is also an excellent option for apartments.
The single-wall kitchen has all of the appliances and cabinetry you need along one wall, making it easy to use. It's popular with homeowners who want an open-floor plan but don't have the space for a bigger kitchen.
This layout also makes it easy to maintain. This design style is typically used in apartments and smaller homes. It is popular because it allows you to prepare food in one area without having to spread out.
Using this style of kitchen is also more social. You can use the island to cook and socialize. It can also double as a breakfast bar.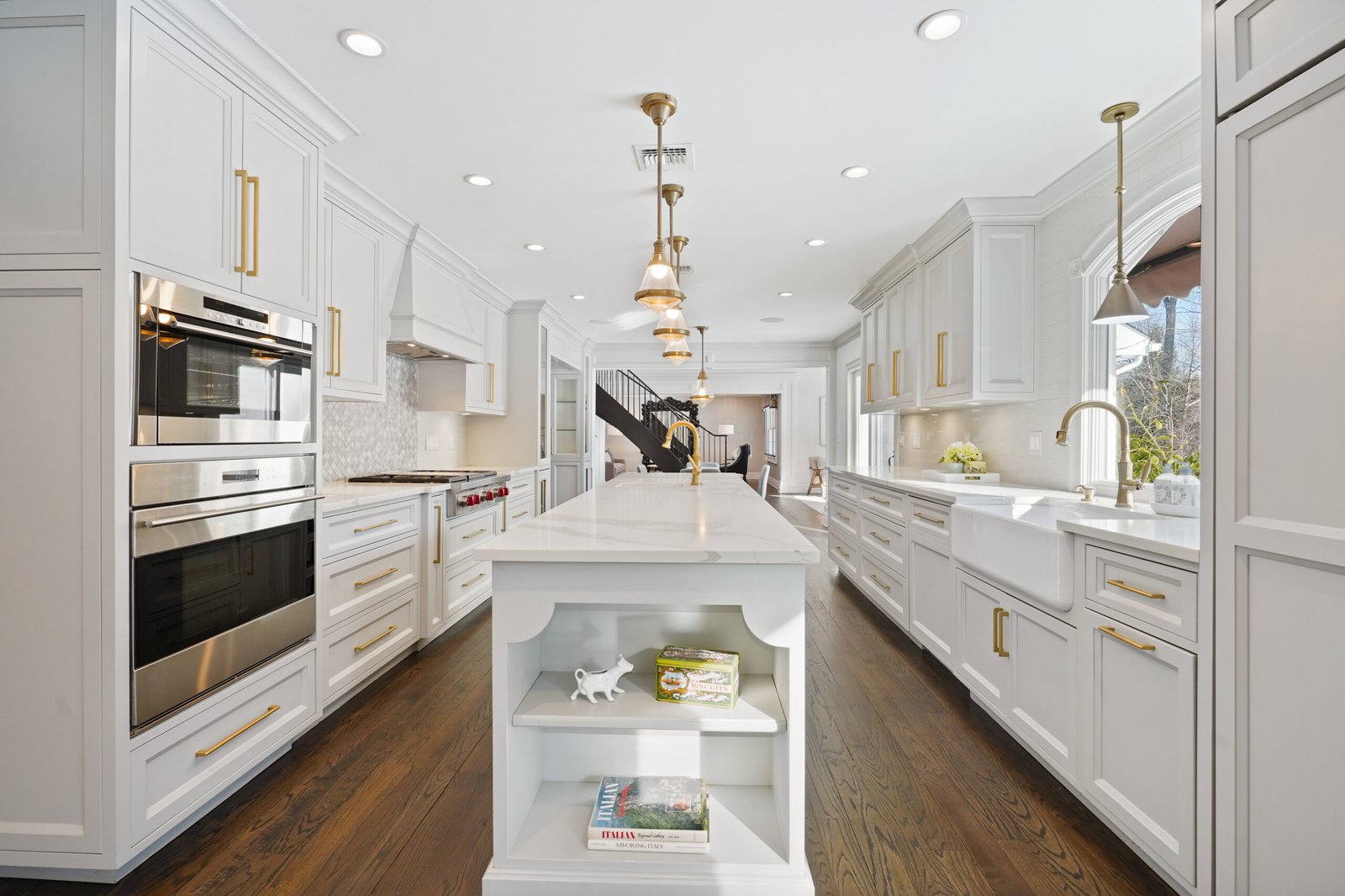 Breakfast bars can double as preparation and dining space
Adding a breakfast bar to a kitchen can be a great way to improve functionality. It provides an informal eating area that is ideal for lingering over a coffee break, or for serving buffet-style party foods. It can also help define a space in an open plan home.
Having a kitchen island can also give you extra worktop space. Depending on the layout of your kitchen, you can choose to include a bar at one end of the island or add a small ledge to the end of the counter. This is ideal for smaller spaces.
In addition to serving as a dining area, breakfast bars can also be used for food preparation. A stand alone breakfast bar can be built in a quiet corner or attached to an outward facing unit. This is especially useful for small, urban homes, where space is limited.
Limewash finish on your kitchen walls
Using limewash to paint your kitchen walls for single people is an easy way to add a touch of class and texture to your home. This finish is known for its chalky look and is also breathable. It is ideal for use on both interior and exterior walls.
Limewash is made from crushed limestone mixed with water to create a putty-like consistency. It is then colored with natural pigments. It has an alkaline pH that makes it extra resistant to mold.
To apply the finish, you need to prepare the surface first. It is best suited for porous surfaces. You can find a variety of companies that produce limewash products. These include Portola Paints, Romabio, and JH Wall Paints.
You can find a wide range of colors in each of the limewash products. Some have additives that can help deflect UV damage, preventing chipping.
Banquettes are a great seating solution
Using a banquette in your kitchen design can be a great way to create a multipurpose space. You can use it as a dining area, a work space, or a reading nook. Whether you live in a small city apartment or a large open concept home, there are a variety of options to choose from.
For example, the u-shaped banquet designed by Merrill Merrill took advantage of underutilized space in the kitchen. It returns to a pedestal base and has a bench seat below.
Alternatively, the booth designed by Arkin Tilt Architects has a flip-up seat and a hidden storage area below. This design also features a series of open shelves. It is an attractive option if you have small children or are an avid crafter.