How to Design a Functional Kitchen
How to Design a Useful Kitchen
Whether you're renovating your kitchen or designing a new one, there are a few tips to keep in mind. These include the work triangle, color palette, and adding a dining table with bar stools.
Place the sink first
Often, the sink is the first stop on the kitchen remodel tour. As such, it is important to think about the design as a whole. The simplest way to approach the task is to visualize the space as a series of islands. This should be considered in conjunction with a floor plan to minimize any pitfalls.
A good kitchen plan can go a long way towards making your life more efficient. A central location for your main ingredients will save you the hassle of running back and forth from the fridge to the range to the oven. The same can be said for the coffee maker. The right counter tops will also allow for easy storage and easy cleanup.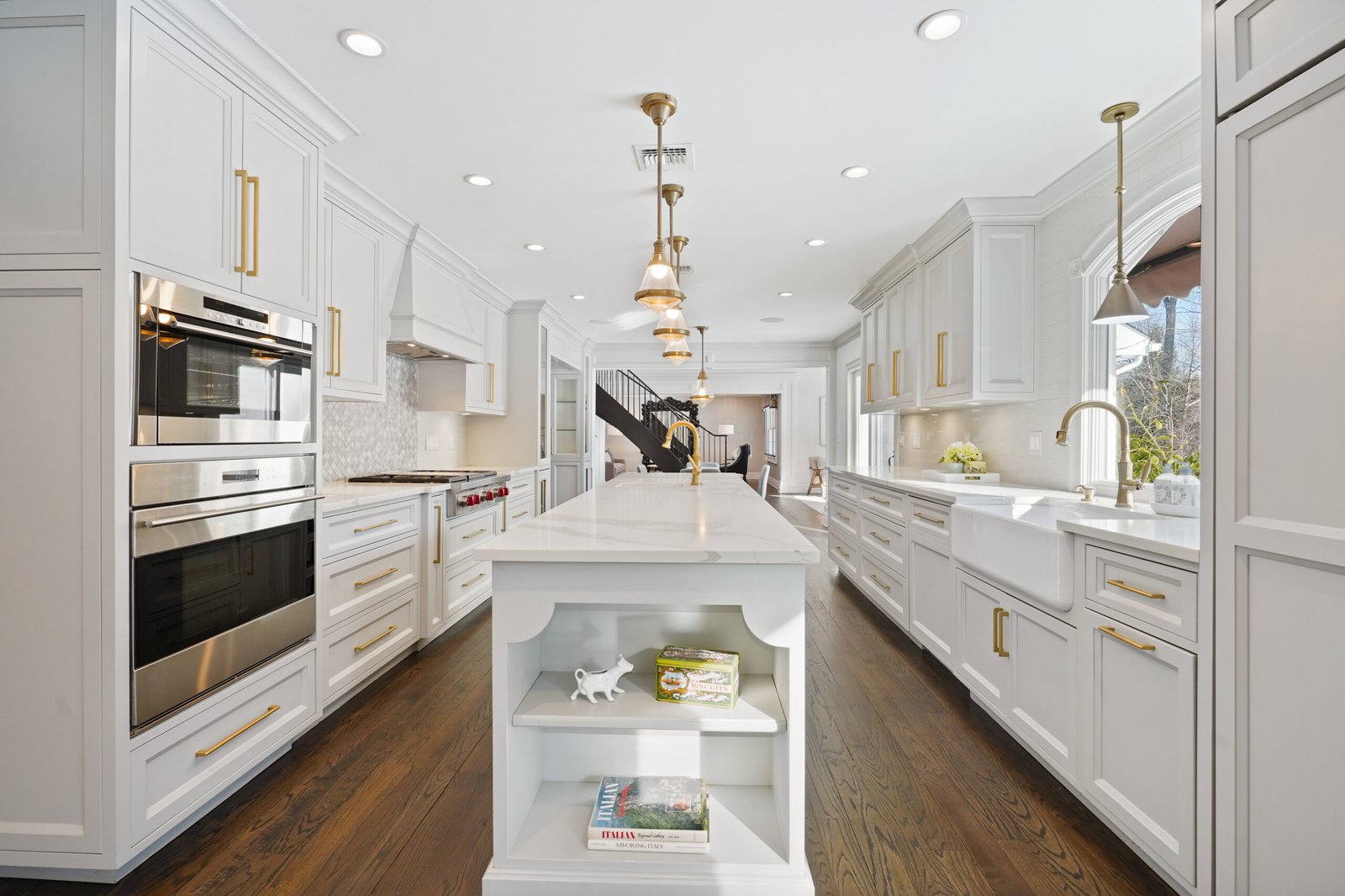 Consider the work triangle
Having a kitchen work triangle is a good way to maximize efficiency in your kitchen. It also helps to minimize traffic and cross-contamination.
In the 1940s, the University of Illinois School of Architecture developed a concept called the work triangle. This was based on scientific management principles that were aimed at promoting labor efficiency and productivity. It was originally developed to create a standardized construction of kitchens. Its primary focus was on the efficiency of space between major work centers.
In a classic work triangle, there are three key workstations. They are the sink, the range, and the refrigerator. For a multi-cook kitchen, the distance between the work aisles should be 120 cm (48 in). If you have a single cook, the distance should be 110 cm (42 in).
The ideal working triangle should not be too close or too far. For example, it may not be possible to place the dishwasher close to the cooking area. It could be too far away from the trash can or the fridge.
Consider your color palette
Choosing a color palette for your kitchen will help you achieve the look and feel you want. It is important to consider how the colors will work together and how they will affect the mood of the room. Using a palette to decorate your kitchen can also help to create a harmonious transition between different areas of the space.
While there are many ways to decorate your kitchen, the most important is to use a color scheme that fits with your personality. Some people like to choose bright, vibrant hues while others prefer muted, earthy shades. It is also helpful to incorporate art into the design. Whether it is big or small, it will add to the atmosphere of the room.
The best way to decide on your color scheme is to pick one or two dominant colors and build your palette around them. This will make it easier to find the right shades.
Consider adding a dining table with bar stools
Adding a dining table with bar stools to a useful kitchen design is a simple way to add a bit of style to your kitchen. However, there are some important things to remember when choosing the right stools for your home.
Stools are available in a variety of styles and materials. They can be made of wood, metal, or vinyl. They can also be customized to fit your specific color scheme. If you are planning to purchase new bar stools, it's a good idea to double check the specifications before you buy. This will save you time and prevent you from buying something that won't fit.
When selecting a stool, it's important to consider how much leg room you have. If you have a wide island or prep counter, you'll need to leave a little more space.